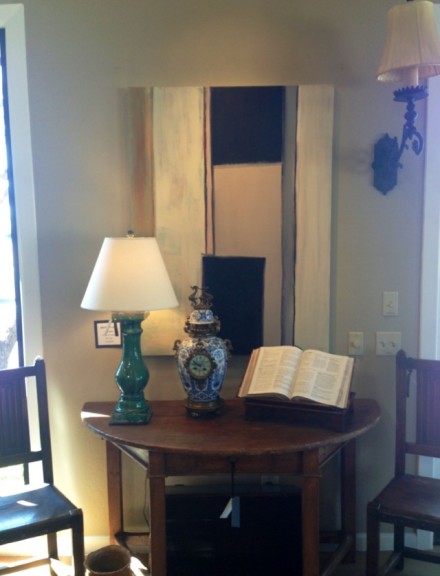 Abstract One, 36×48, Acrylic on Canvas
Photo by: Wiseman & Gale Interiors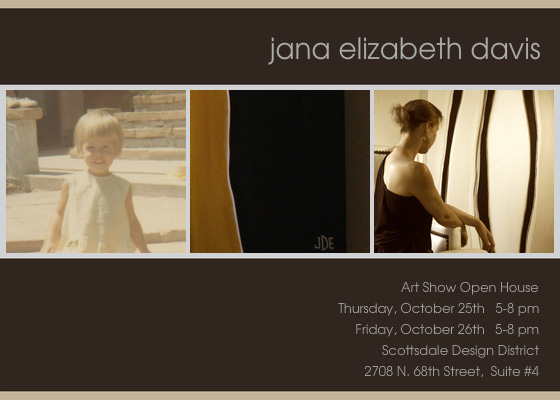 In October 2012, Jana exhibited her first solo show at the Scottsdale Design District in Scottsdale, Arizona. On these two beautiful evenings in October, with family, friends, and local designers in attendance, Jana unveiled her first body of work. The show was a great success providing positive feedback and great inspiration. Grateful and inspired, she looks forward to a fun and challenging journey into the art world!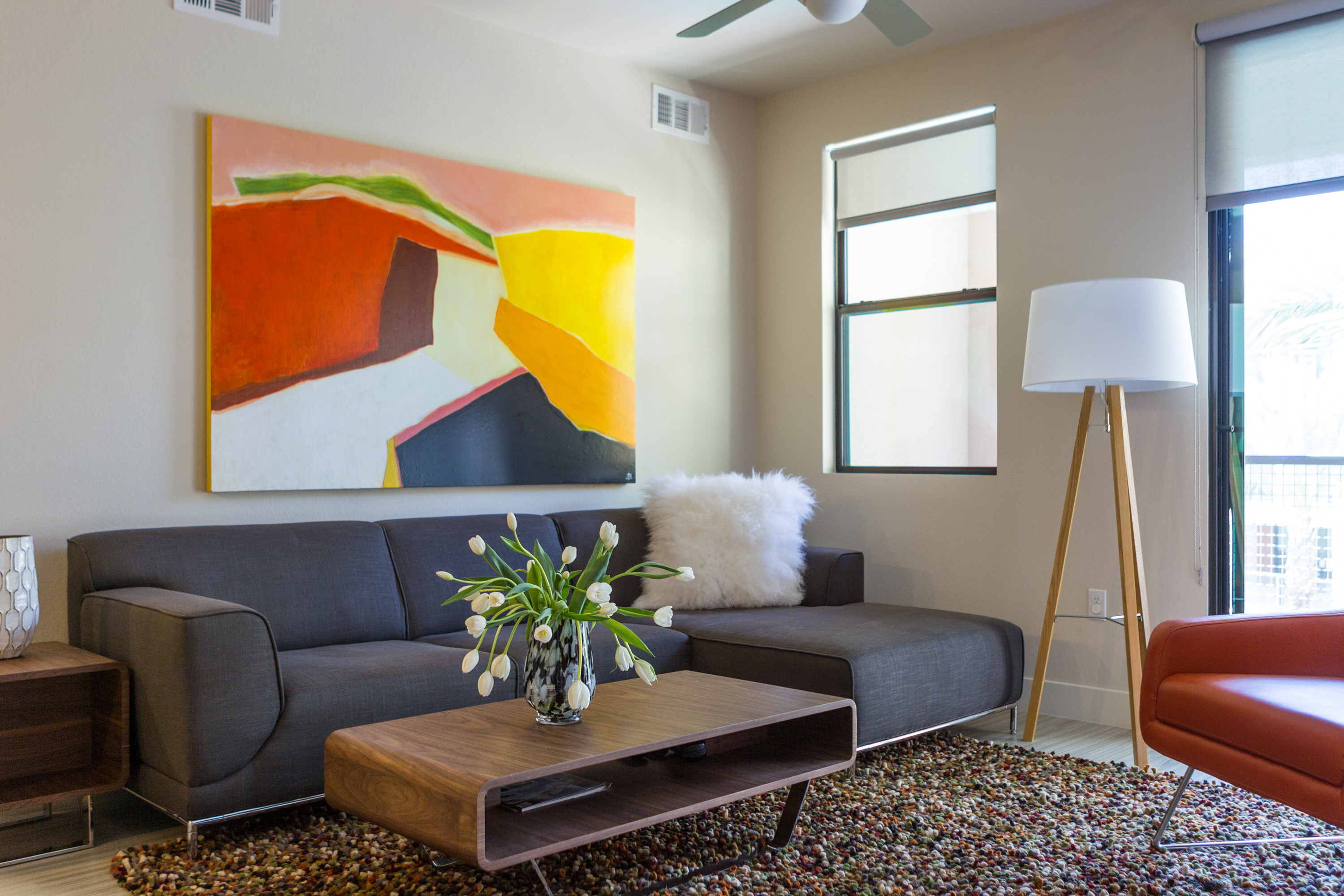 The simplicity + sophistication of urban living with clean lines and bold statements. Commission piece, "The White Path" installation June, 2015.
Photo by: